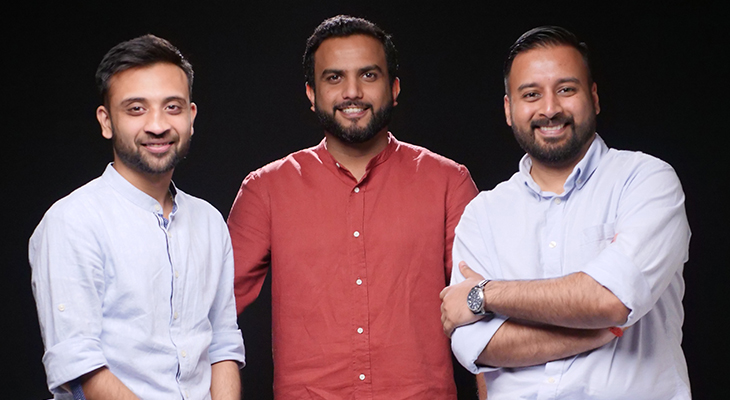 Top 10 startups to work in Mumbai
---
The internet boom drastically changed the way society communicates, however, what has been even more significant is the data boom that has made the internet accessible to every corner of the country, regardless of location or socio-economic class. While the sudden increase in accessibility has been a boon for India, it has also led to chaos in the content market, with an increase in fake news.
NEWJ (New Emerging World of Journalism) was founded in 2018 by Shalabh Upadhayay, Anshuman Sarda, and Kunal Chaudhary with an aim to make credible news accessible and cater to phone-obsessed Indians with its mobile-first, video-only approach. It has since grown into one of India's fastest-growing media-tech startups garnering over a billion views a month. Backed by Reliance-Jio, NEWJ's goal is to tell stories that resonate with India and contribute to the development of a digital Bharat, expanding India's digital knowledge economy. However, what truly sets NEWJ apart is its dynamic workplace culture.
Employees First: The company's co-founders believe in placing their team at the forefront, adopting an employee-first approach, and fostering a culture that cultivates and empowers talent through open communication and a two-way feedback system.
"Since inception, we have consistently aimed at creating a work environment that not only nurtures young talent but also provides a level playing field to anyone willing to learn and grow regardless of age and experience. We believe that work should be fun, and we strive to create a culture that fosters creativity, innovation, and a sense of community. When people love coming to work, it shows in the quality of their work, and that's what sets us apart," says Sarda.
The company encourages upskilling and continuous learning, providing opportunities like industry expert-led 'Lunch and Learn' sessions and offering employees access to certification courses. "At NEWJ, we believe that investing in the development of our employees is key to creating a thriving and sustainable workplace," says Upadhyay. Then goes on to add, "Building a healthy company culture isn't just about perks and benefits, it's about creating an environment where people feel valued, supported, and empowered to do their best work."
When it comes to communication at the workplace, a diverse team hired from and working across the country, breaks language barriers, conversing in their native language. "We prioritize cultivating a strong sense of community and collaboration, which not only drives our business forward but also makes coming to work every day a rewarding and enjoyable experience," says Chaudhary about building a positive and inclusive workplace culture.
Growth Chart: In the five years since its inception NEWJ has disrupted the traditional media space and established itself as a credible publisher with a presence in 13 different languages across genres. From exclusive reports and documentaries to in-depth interviews, NEWJ publishes across social media platforms like Facebook, Instagram, Twitter, Snap, Sharechat, and Public.
With a monthly video output of over 4,000, the company has an unprecedented advantage in the media business. Having carved a niche for itself in the video content space, NEWJ has diversified its offerings and expanded its services to offer 360-degree brand solutions, from concept to execution to production and distribution. Engaging web series, sketches, impactful DVCs, and more are just some of the solutions that NEWJ provides. Reaching billions of Indians across 13 languages, NEWJ counts companies like CRED, Luxor, boAt, Netflix, JSW, JK Lakshmi Cement, and GoPro, among others as its clients.
With massive expansion plans on the agenda, NEWJ has also ventured into the production of films and series for OTT platform. The aim is to provide all solutions under one umbrella. Having found success by tapping into India's digital boom and creating a dynamic workplace culture that empowers and values its employees, NEWJ is well-positioned to become a leader in India's media tech landscape.